Did you receive a Cross-Connection Survey Letter?
The government of Ontario has stated that the Cross-Connection Survey is mandatory for all the commercial, industrial and municipal facilities across the GTA. Atre Drain and Plumbing is authorized by the Municipalities of the Peel Region, Toronto, Halton, Markham and other regions in Ontario to submit a Cross-Connection Survey on behalf of our customers. We help your company located in Toronto, Vaughn, Markham, Mississauga, Brampton, Oakville, Burlington, Milton or Hamilton. We have all the necessary certificates, tools and experience to complete your Cross-Connection Survey without causing interruptions to your business.
What is a Cross-Connection Survey?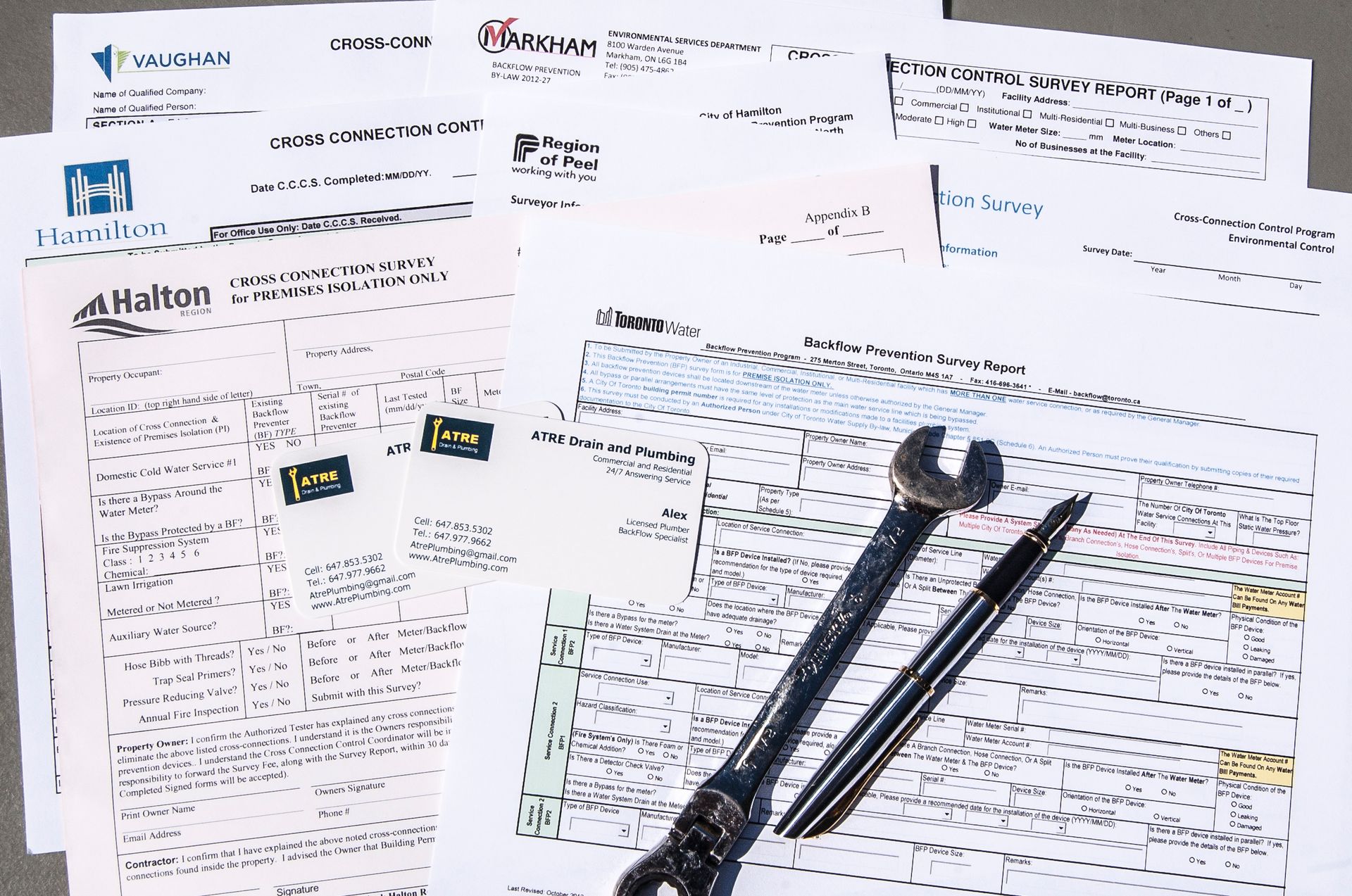 The cross-connection survey is an investigation of the drinking water system with a purpose of determining the presence or absence of any existing or potential drinking water contamination, known as backflow.
Upon the survey completion, an industry professional from City's Cross-Control Program Department will recommend a backflow prevention device for further installation. This guarantees your property will help maintain the security of the Municipal drinking water.
Where should you begin? Let us help.
Atre Drain and Plumbing is a qualified business that will gladly assist you on every step of the Cross-Connection Survey. Furthermore, we will prepare and then submit your Cross-Connection Survey electronically in order to save your time and will actively communicate with the municipal organization on every step of the application process. Subsequently, the city will forward you a request letter with the assigned equipment which you will have to implement and we will install all the necessary backflow prevention devices.
Why choose Atre Drain and Plumbing?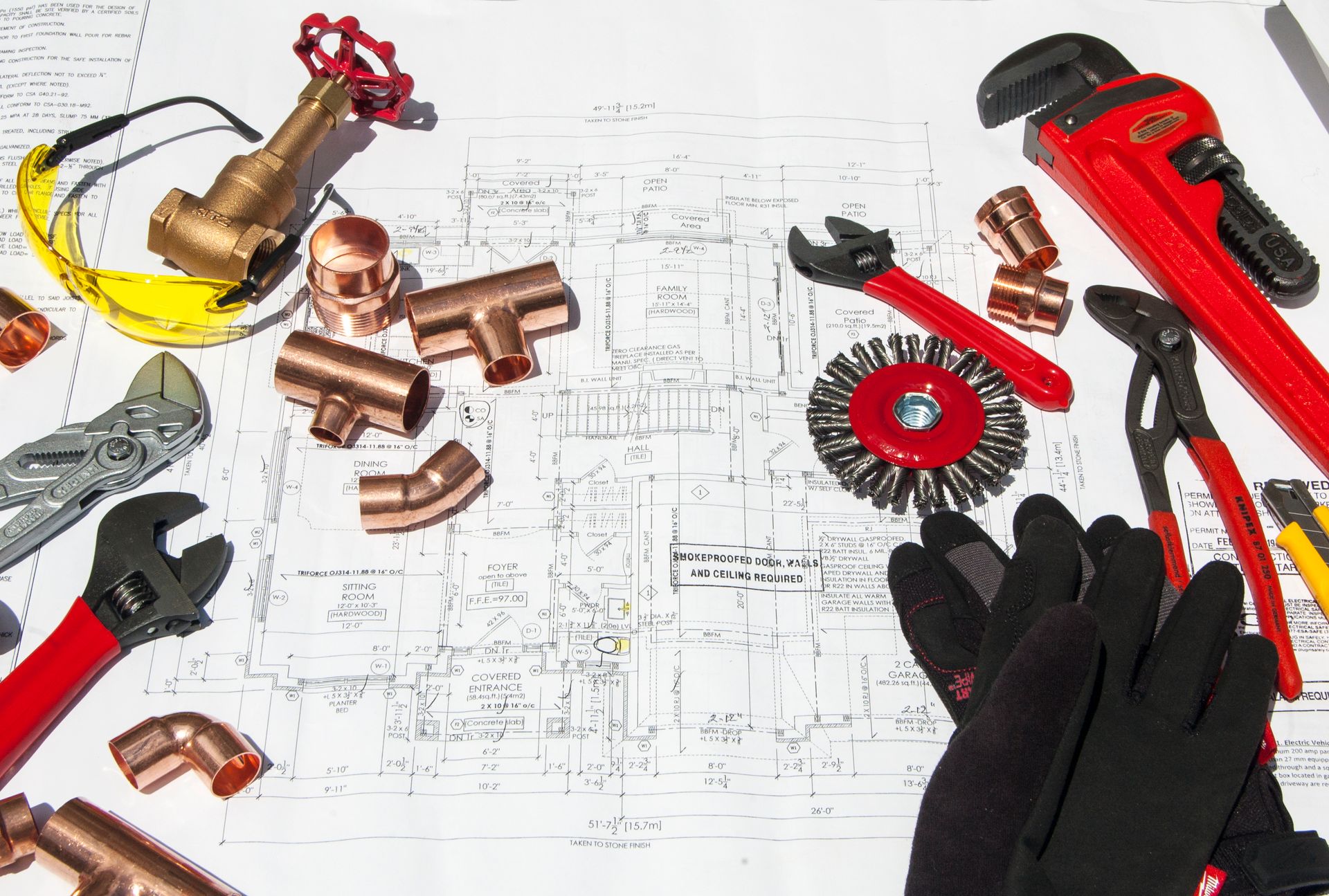 There are a few mandatory requirements for Professionals who authorized by local municipalities to complete a Cross-Connection survey for you and we meet all of them.
We are OWWA Certified dedicated licensed specialists with an expert knowledge. We tailor and submit your Cross-Connection Survey on your behalf and install quality Backflow prevention devices.
We have many years of superior quality service and relevant experience in installing Backflow prevention devices and up-to-date knowledge of the submitting process for the Cross-Connection Survey application in every region within Ontario province.
What else can we do for you?
We provide and install Backflow prevention devices to secure water from flowing in the opposite direction from privately-owned plumbing systems in the municipal water supply.
On your behalf, we help you open a city permit for a Backflow prevention device installation with support by a licensed engineer.
We provide initial and annual backflow prevention devices tests and repairs.
We use up-to-date calibrated "backflow device preventer kit" that guarantees your plumbing system's use is completely safe.
We save you time by taking a lead preparing documents and making necessary contact calls communicating with all the parties involved.