Atre Drain and Plumbing is registered with the city of Toronto, Region of Peel, Halton region and a few other municipalities as Certified provider of backflow prevention service solutions and Cross-Connection Surveyor for commercial, industrial and municipal facilities across the GTA, Etobicoke, Markham, Vaughn, Mississauga, Brampton, Oakville, Burlington and Milton. We are OWWA Certified Cross-Connection Control Specialists and our team of dedicated licensed professionals has the expertise and knowledge and years of experience to protect our community water so every time you turn on the faucet, everyone can be assured we are getting safe, healthy water from a trusted source.
What is a BackFlow Preventer and how does it work?
Its sole job is to prevent drinking water from being contaminated due to backflow.
A BackFlow Preventer is a device that's installed on the water pipes that allows water to flow in one direction but never in the opposite direction.
We are passionate about the well being of everyone; this is why we offer the best BackFlow Device installation and repairs. However, you must understand what we call backflow in case you come across it. Potable (clean) water that is generated from a water station with the aim of distribution to homes or offices can experience cross-connections. This happens whenever there is leakage/breakage in piles, and then potable and non-potable water engages in backflow into each other. The potable water or pipes will be contaminated with dirt that can lead to hazardous health challenges.
The good news is there is a technique called a backflow preventer. This technique does not affect your plumbing system negatively, but it prevents any occurrence of backflow in the future. Ensure you ask us for this service whenever you place a call.
As plumbing experts with comprehensive experience, we know how dangerous backflow appears, and we are committed to helping you find a solution to it whenever you call us. Our service is always available for you to schedule annual backflow test, the test will help you to know if your backflow preventer functioning correct or not.
The efficient installation of backflow prevention is vital for maintaining an excellent water distribution system in the municipality. It curbs water contamination, maintains the cleanliness of the drinking water, and protects the lives of the people.
Meanwhile, the installation of a BackFlow Prevention Device on water supply lines is now mandatory for some residential, ALL industrial, and commercial buildings. This is in accordance with the by-law governing Toronto's and other local Ontario municipalities water supply. Business owners, rental properties owners, proprietors of schools and other municipal objects, and chieftains of industries must strictly adhere to this.
Types of BackFlow Preventer you can ask for:
Though it is not you that should recommend the type of backflow preventer you prefer, it is recommended that you allow professionals to suggest the type that best suits your plumbing system. The main aim of using a backflow preventer is to nip the cross-connection of both potable and non-potable water in the bud so that it never happens again.
The two major types are air gap and valves assembly.
Atre Drain and Plumbing services usually carry out a cross-connection survey before City's specialised management department would choose either of the two for you.
Air gap: This system is the best if there is a need to create of two parallel pipes; you would be usually asked to install this type if we detect backflow of floodwater and the likes into your pipe.
Valve assembly: A lot of plumbers believe this is the best method when it comes to preventing backflow, though it serves more functions compared to the air gap. It can't be used to create spaces; this is to say they both have their separate duties. Water, dirt, and the likes can only flow out once the valve is fixed, which makes it impossible for backflow to occur.
BackFlow Device Installation, Annual Test and Repairs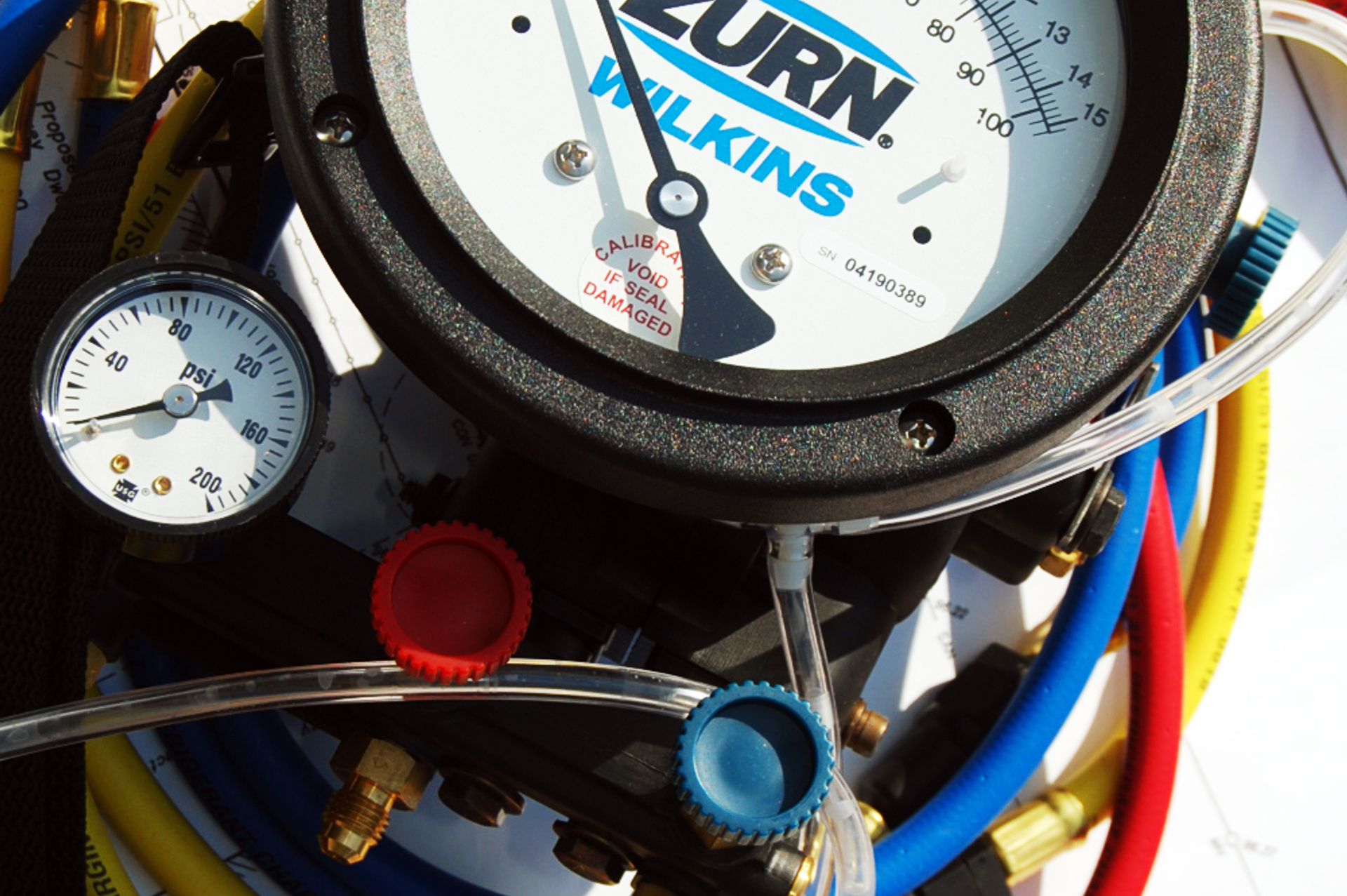 BackFlow Prevention services:
We inspect the plumbing system: examine boilers, hose bibs, fire sprinkler systems, photo developing equipment, irrigation sprinkler systems and swimming pools, then complete and submit Cross-Connection Survey.
We prepare a cost-efficient Backflow installation plan and obtain relevant permits from the Municipality.
We do Backflow device installation.
We curate Backflow device annual testing and repairs.
We help local community to keep drinking water safe at all times.
We offer reasonable prices for superior work quality.
We have a reliable Backflow device preventer testing kit that gives accurate results, and it can save you from ever experiencing backflow issues that can damage your plumbing system.
Cross-Connection Survey
It is paramount for our clients to note that a cross-connection survey is required for the backflow prevention process. It is also essential for the assessment of the level of potential hazards and regular (yearly) checking of the plumbing system. Before a cross-connection survey, the property owner must get a letter of request from the city or the regional municipality. This applies to all industrial, commercial and some rental residential property owners. The entire procedure involved in a cross-connection survey, i.e., the assessment, checking, and installation of backflow prevention, must be handled by OWWA certified cross-connection control specialists who are Licensed Plumbers or Engineers.
In conclusion, we are these professionals that offer cross-control survey and backflow services and we help you to install an affordable and efficient backflow system.
Book an appointment with us. The safest method is contacting Atre Drain and Plumbing to do backflow installation plan design, backflow device installation, or backflow device repair. We are OWWA certified cross-connection Control Specialists, and we take care of entire complex of BackFlow Prevention questions that can pop up for Business Owners.