We offer Reasonable Prices for the Superior Work Quality
Plumbing Services for our Commercial Customers:
24/7 Support for our Commercial Customers for uninterrupted business process. Fixing Leaks, plumbing replacements and installations, connections.
Emergency plumbing repairs.
Emergency commercial drain cleaning and repairs: open clogged drain / main drain; washroom service (clogged sink, toilet, urinal unblocking); drain/sewer cleaning; pipe water jetting; Drain Camera inspection, drain location.
Plumbing Inspection, annual plumbing service.
Hydro jetting.
Stamped drawings / plumbing permits.
Hydronic Heating for commercial properties:

Boiler room service.
Pump service / replacement.

Backflow services:

Cross-Connection Survey.
Backflow device annual testing and repairs.
Backflow device installation.
Cost-efficient backflow installation Plan Design and Permit obtaining.
Here's a quick overview of our commercial plumbing services.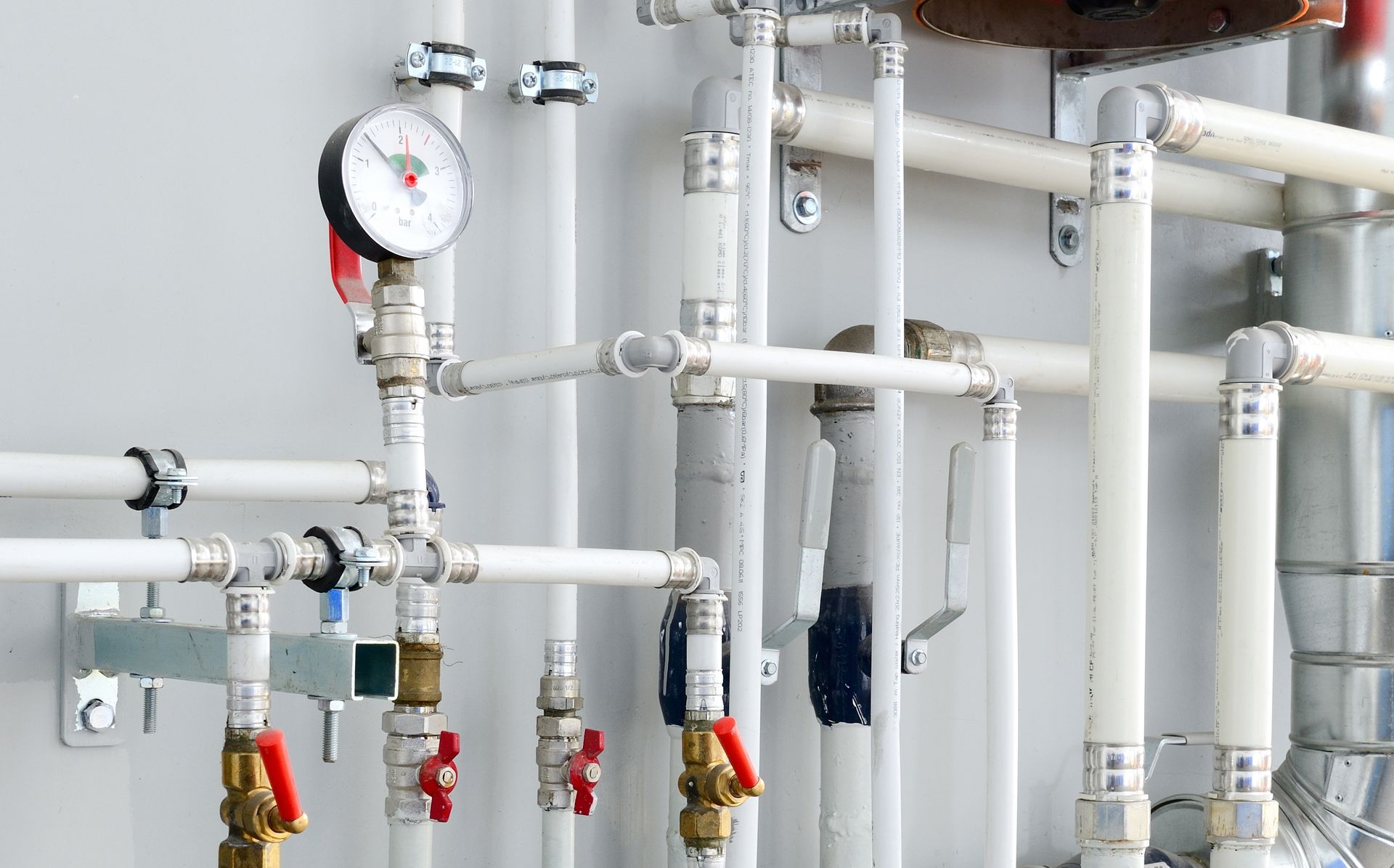 Emergency commercial plumbing services
Our Local on call Plumbers open clogged drains, main drain/sewer and service washrooms (fixing clogged sinks, toilets, urinal unblocking). Having 4 locations in Toronto, Peel and Halton regions allow us to response quickly for our customers' urgent needs and resolve emergency problems promptly.
Atre Drain and Plumbing offer pipe Hydro jetting and Drain Camera inspection / drain location to provide with sewer cleaning / repair / replacement services when needed.
General Plumbing Services
We offer comprehensive plumbing services to commercial property owners in Toronto, Mississauga, Oakville, Burlington and surrounding areas. Hence, you can make sure that you don't have to call multiple service providers to get the job done. You can get everything needed from us.
We take care of any plumbing system installations, repairs, and replacements. We also offer plumbing system maintenance services, where we inspect your system regularly and make sure that everything is in proper order.
Annual plumbing inspection is recommended once a year to assist you in foreseeing upcoming issues. We will provide you with a comprehensive report about the status of a plumbing system. Along with that, you can take appropriate measures to keep problems away from taking place.
Plumbing inspection
We conduct regular plumbing inspections, diagnose for potential issues, and make educated recommendations on appropriate solutions, save your time by autonomously administering our services while allowing you to have an undivided focus attention on operating your business.
Stamped drawings and plumbing permits
Our experts assist you with obtaining stamped drawings and plumbing permits, which you will require should you engage in constructing a new commercial property or renovating an existing one. We handle of the paper work required by the Municipal officials and local authorities. We assist and support you through the entire process.
Hydronic Heating
Getting a hydronic heating system for your commercial property is one of the most productive and energy-efficient methods available to heat your commercial property. Our technicians can help you with hydronic heating installations such as in floor heating, radiators replacements/installations. When you get a hydronic heating system installed, you will be using heated water/special liquid to distribute heat to heat exchangers or radiators located in different rooms of your commercial property. They will provide you with much-needed heat, which you cannot lose.
Regular boiler room service and pumps service / replacement / installations keep your heating system up and running for a long period of time.
Backflow prevention services
To complete and submit Cross-Connection Survey our authorized technician has to inspect the plumbing system of commercial property: examine boilers, hose bibs, fire sprinkler systems, photo developing equipment, irrigation sprinkler systems and swimming pools, Backflow devices if present. If BackFlow Device Installation is required by City we prepare a cost-efficient Backflow installation plan and obtain relevant permits from the Municipality. Our OWWA certified technicians install Backflow prevention devices and we curate Backflow device annual testing and repairs to help local communities in Toronto, Mississauga, Oakville, Burlington and surrounding areas keep drinking water safe at all times.
These are the most prominent services that we offer for commercial property owners. With our help you will be able to keep your commercial property functioning perfectly well.
Call us at 647-977-9662 to discuss a cooperation opportunities or send us your Vendor Application to get started.